Private Pamukkale Tour From Izmir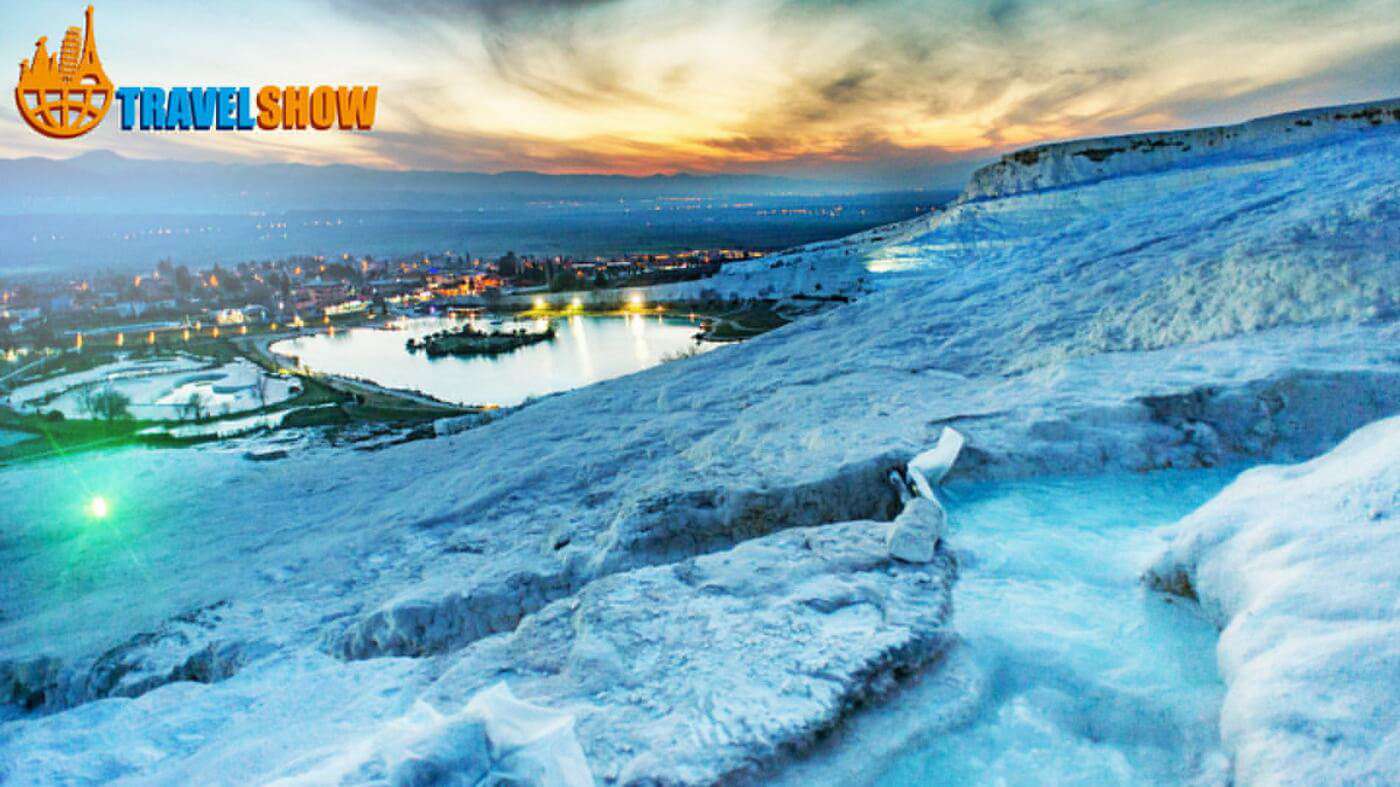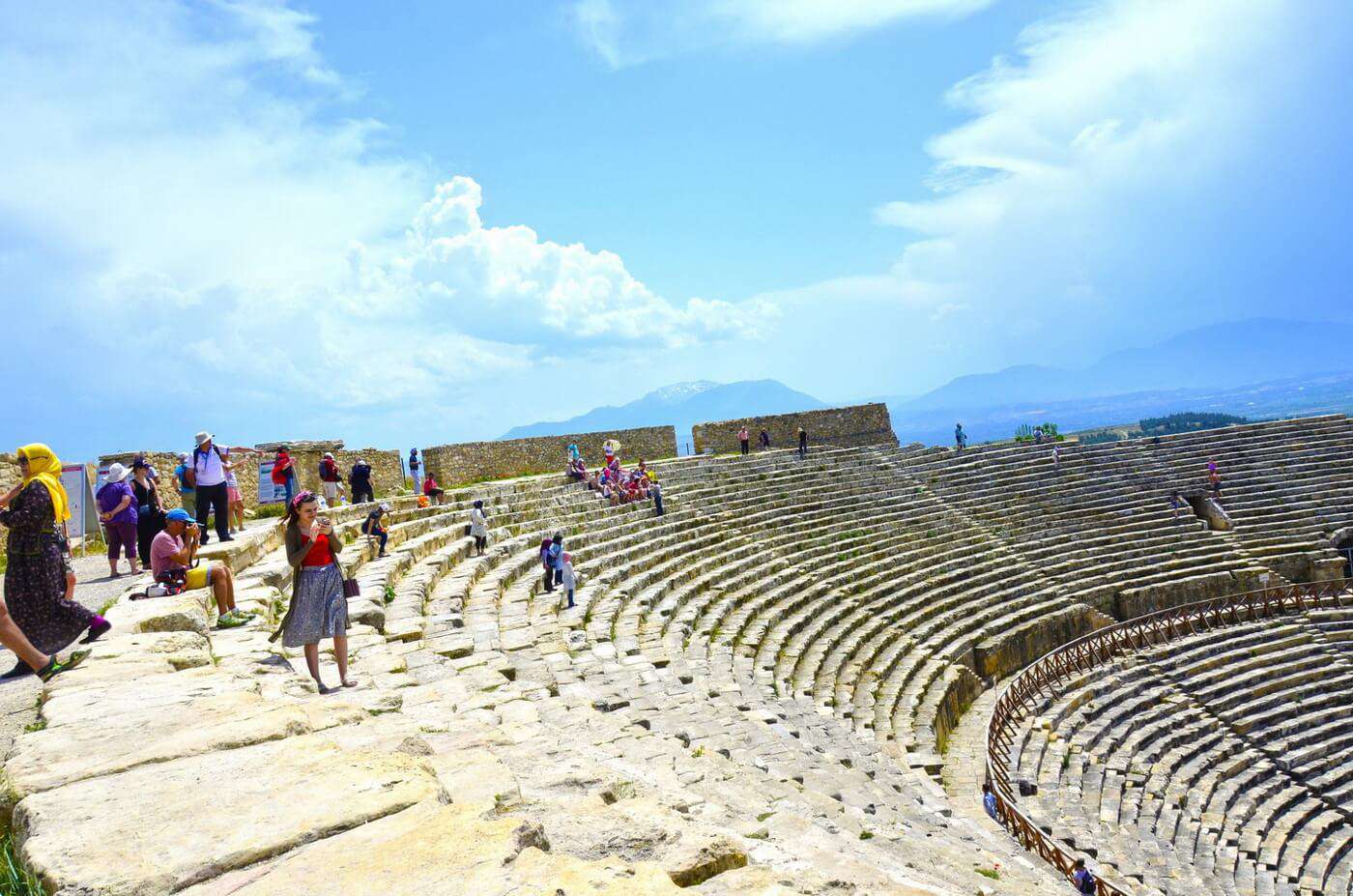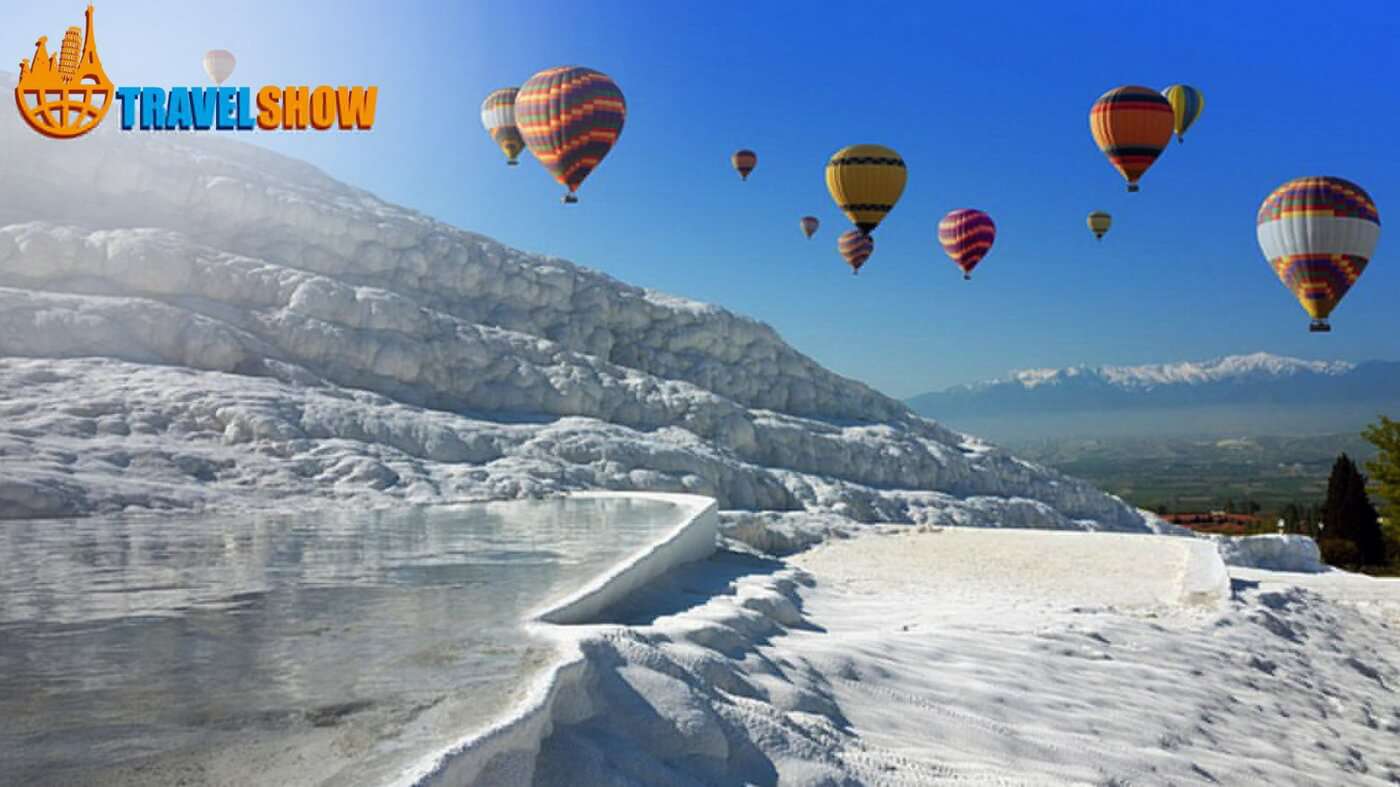 Starting price
$ 60,00
$

45,00

/ Per Person
Do you want to witness a miracle that you have seen only in photos?
We make departures from Kusadasi, Bodrum and Marmaris too
This is a private tour only for you and your party.
Hot water travertine pools

Pamukkale

Hierapolis

Roman Theatre

Roman Baths

Temple of Apollon
Private Pamukkale Tour From Izmir
Do you want to witness a miracle that you have seen only in photos? Travertines that are chilometers long, totally white just like the snow itself.. Hot thermal water running through white pools one after the other. There could only be one explanation. It should be the paradise.. Actually water of Pamukkale is known to have miraculous healing powers, not only today but for thousands of years. Universities that have made research on it proved that it is good for skin, veins and it keeps you young.
In this Tour we promise you the visits
Pamukkale hot water travertine pools
Hierapolis
Roman Theatre
Roman Baths
Temple of Apollon
Martyrdom of St. Phillipe
Museum of Hierapolis
Pamukkale 1 day tour from Izmir is a culture and nature day tour to the ancient city of Hierapolis and Pamukkale's world-famous travertines. (Calcium terraces). The calcium terraces called Pamukkale which means 'cotton castle' in Turkish languages because of their appearance. Pamukkale is a district of Denizli Province which is about 230 km away from Izmir. It is known as one of the oldest thermal cities in the world. Pamukkale's thermal waters (about 30 degrees) have been always attracted its visitors with its beauty and health purposes for centuries. The thermal water of Pamukkale heals some illnesses like heart diseases, rheumatism, digestion, respiration, circulation, and skin diseases. The area is on the list of UNESCO heritage. Pamukkale is visited by millions of tourists from all over the world every year. Don't miss seeing this unique attraction of Turkey while your holiday in Izmir.
Included Services:
•English Speaking Guide ( Ask for other languages if needed)
•Lunch in the local restaurant
•All sightseeing mentioned in the itinerary
•Transfer service from centrally located Izmir hotels or airport
•Land transportation by air-conditioned non-smoking vehicle
Excluded Services:
•Entrance fee to Pamukkale and natural travertine pools
OPTIONAL EXTRAS:
*Swimming in Cleopatra's pool (7€) Paragliding in Pamukkale (80€) Hotairballoon(70 Euro)
ADDITIONAL INFO & TIPS:
*We pick up our guests from all hotels and apartments in Izmir
*It is allowed to swim and walk in the Pamukkale terraces.
*Looking, walking, and taking photos at the Cleopatra pool are free of charge. Just swimming in the pool is an optional extra.
Prices Vary by Group Size
Available Language(s):
•Local tour guide (Monolingual)
Included Services:
•English Speaking Guide ( Ask for other languages if needed)
•Lunch in the local restaurant
•All sightseeing mentioned in the itinerary
•Transfer service from centrally located Izmir hotels or airport
•Land transportation by air-conditioned non-smoking vehicle
Excluded Services:
•Beverage during the tour
•Tips to the guide & driver (optional)
•Personal expenses
•Admission fees to attractions
Private Pamukkale Tour From Izmir