Private Pergamon Tour From Izmir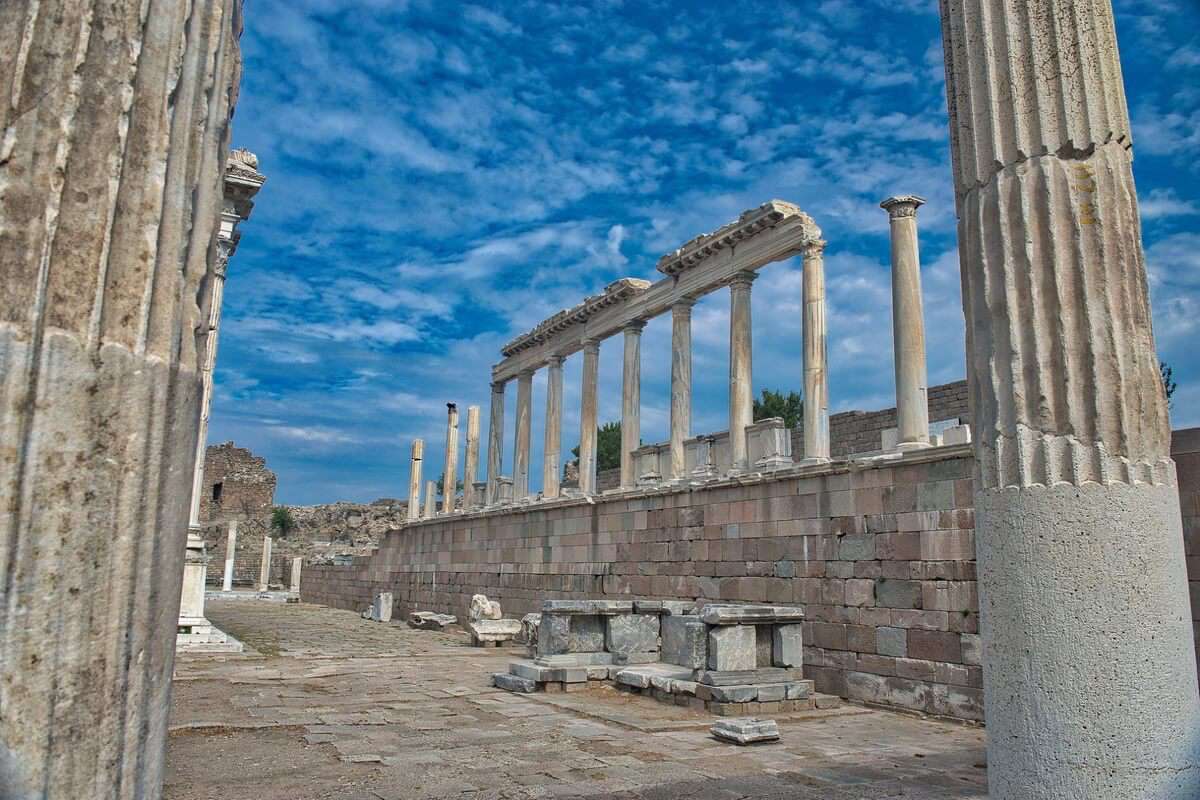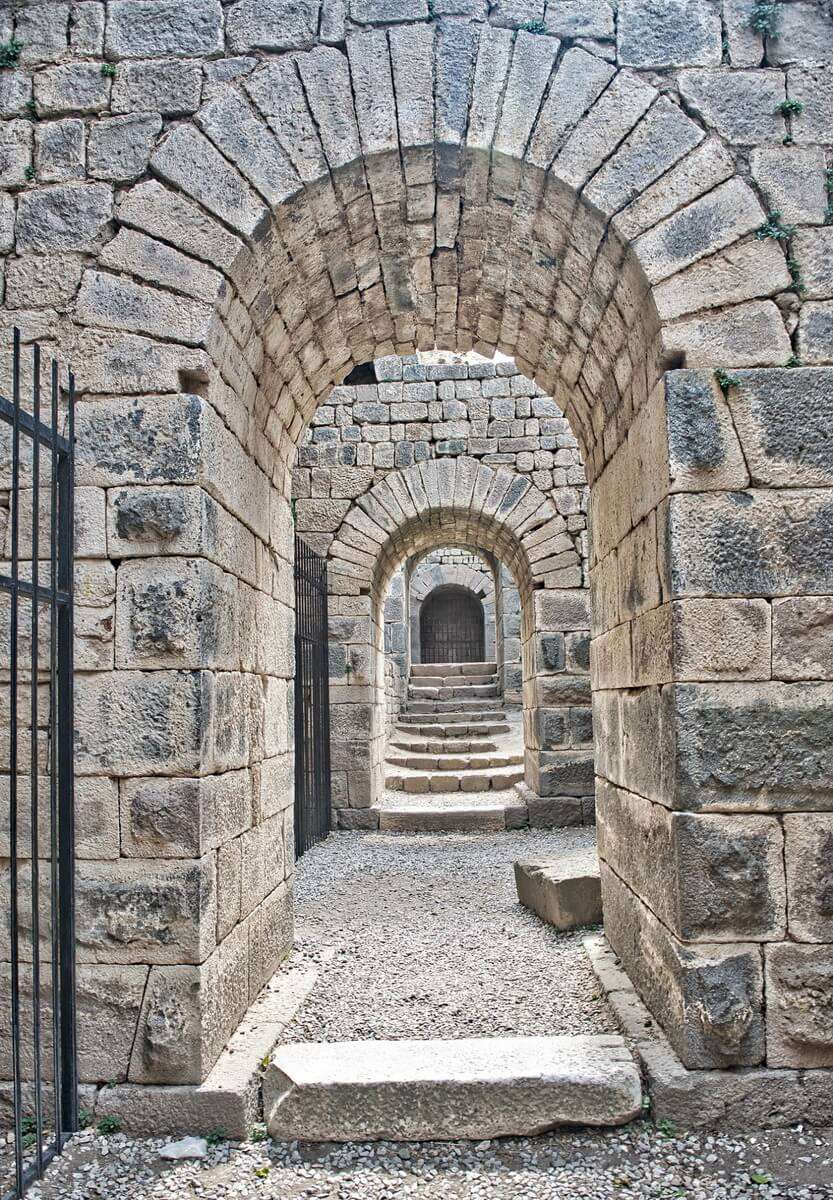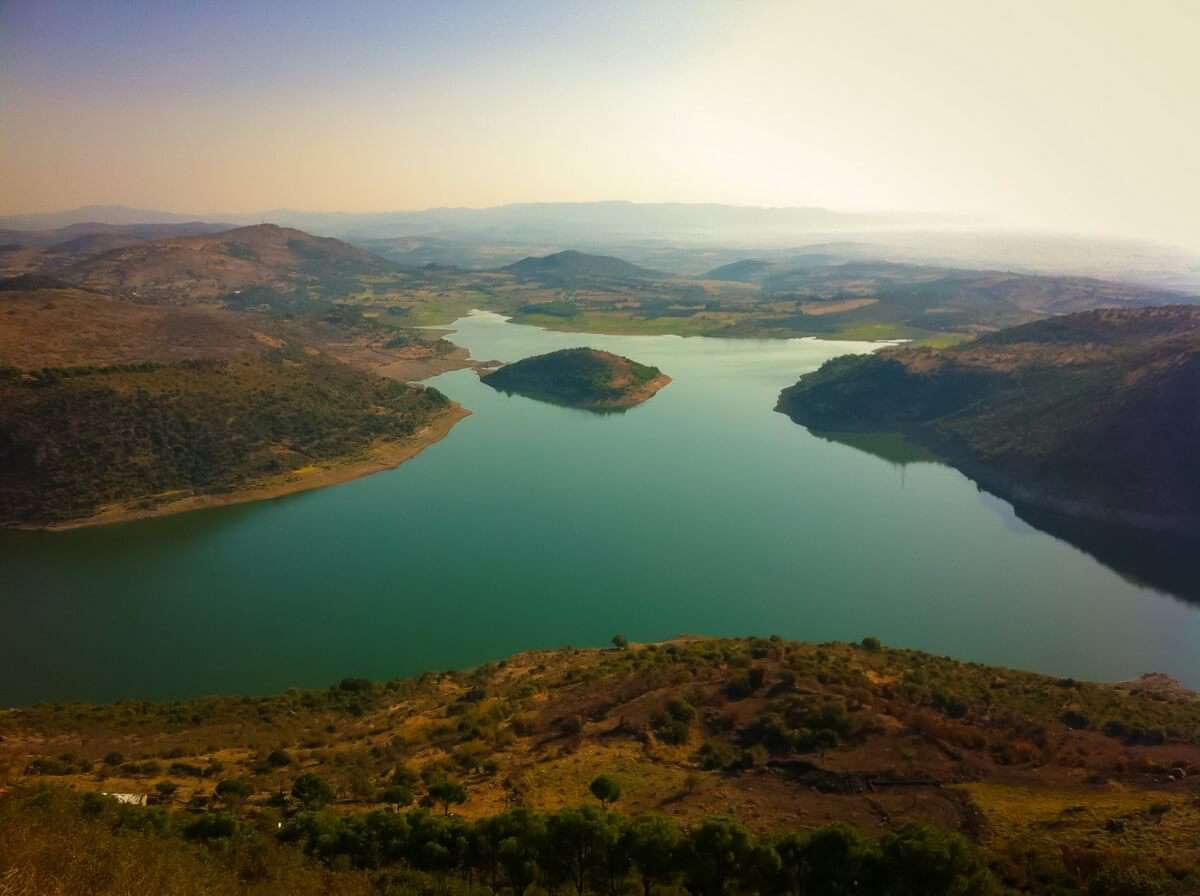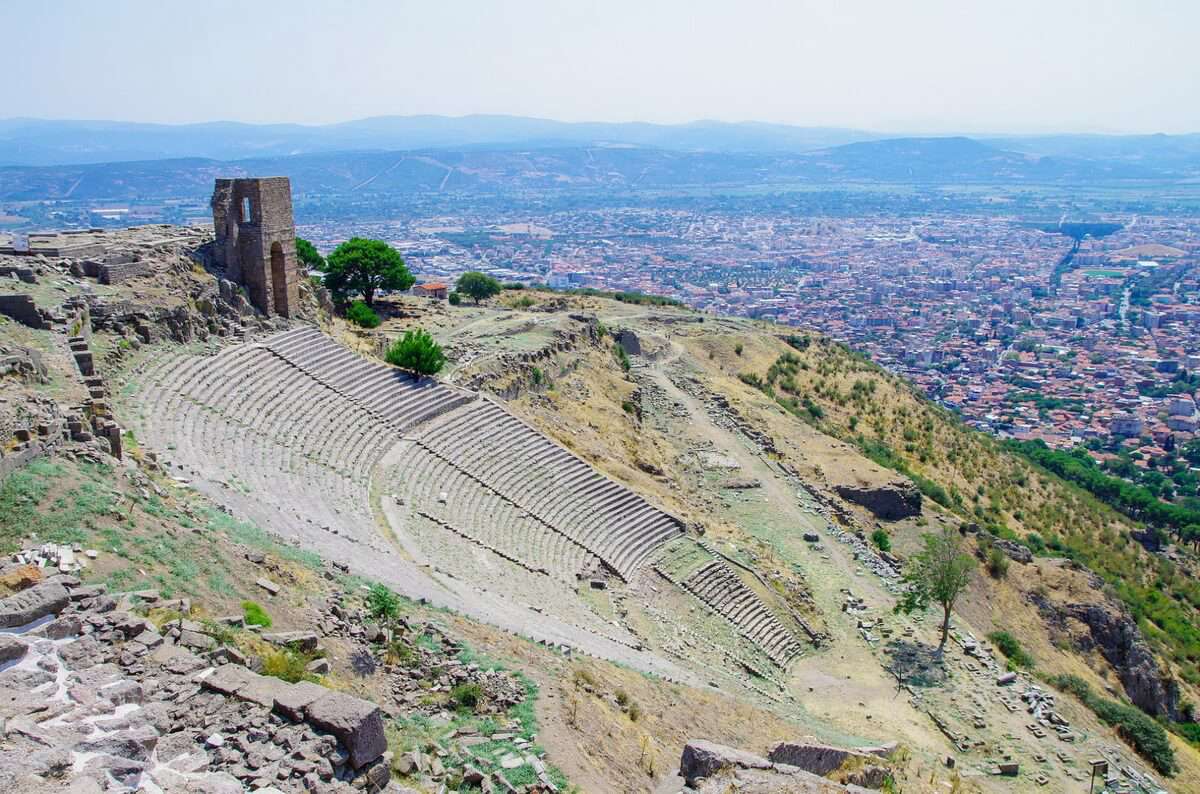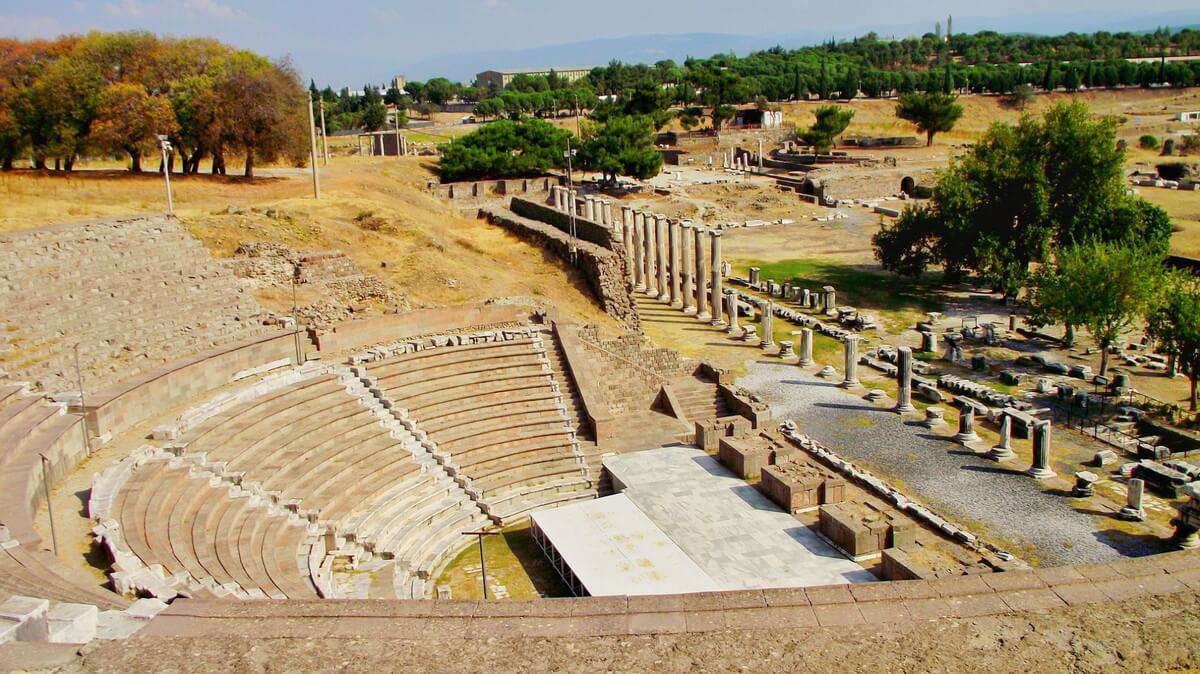 Starting price
$ 59,00
$

45,00

/ Per Person
Full day Pergamon Tour From Izmir
We make departures from Izmir airport and Kusadasi too
Pergamon - Zeus Altar- One of The Seven Churches- Asklepion
Parchment is invented here

Caracalla was treated here

Famous Doctor Galenos

Hellenic City

Steepest Theatre of the World
Private Pergamon Tour from Izmir
They say 'He who holds the knowledge, holds the power. '
In this tour we promise you the visits of
Pergamon
Asklepion (Biggest and most sophisticated hospital of the ancient World)
Steepest Theatre of the ancient World
Zeus Altar
Trajan Temple
Ancient Water Systems
Second Biggest Library of the ancient World
Athena Temple
HISTORY
Ancient Pergamon settlement at the top of the Kale Hill, the capital of Hellenistic Attalid Dynasty, represents the outstanding example of urban planning of the Hellenistic period with its monumental architecture.

Temple of Athena, the steepest theatre of the Hellenistic period, library, Great Altar of Pergamon, Dionysus Temple, agora, gymnasiums and high pressured water pipe-line system are the most outstanding examples of this planning system and architecture in the period.

The city has the most famous and well known sculpture school of Hellenistic period, which created the Great Altar that has been accepted as one of the wonders of the world since 2nd century BC. Great Altar of Pergamon and many other works produced by Pergamon School of Sculpture represent the climax in the art of sculpture in Hellenistic period.

Then, Bergama, the capital of Asian State of the Roman Empire, hosted Asclepion which is one of the most important health centers of the period and represents an important step in the history of mankind. The city, continuing its leading role in the cultural and scientific life in Roman period has become one of the most important metropolises of the ancient World. Outstanding masterpieces of the Roman Period, such as Sarapeion, Asclepius, Temple of Trajan, the theatre, amphitheatre and aqueduct are the representatives of the highest level in architecture, planning and engineering of the period.
Available Language(s):
•Local tour guide (Monolingual)
Included Services:
•English Speaking Guide ( Ask for other languages if needed)
•Lunch in the local restaurant
•All sightseeing mentioned in the itinerary
•Transfer service from centrally located Izmir hotels or airport // For other departure destinations ask pls
•Land transportation by air-conditioned non-smoking vehicle
Excluded Services:
•Admission fees to attractions
Prices Vary by Group Size
Included
Private Vehicle
Private Driver
Professional Tourist Guide
Lunch in a Local Restaurant
Visits mentioned in the Programme
Parking Tickets
Excluded
Entrance Ticket to the museum and ancient site
Tips to the guide and driver
Beverages
Private Pergamon Tour From Izmir